Algae
ceiling light
Manufacturer: Molto Luce
A COMBINATION OF EMOTION AND TECHNOLOGY
Inspired by natural, plant-like growth forms and based on his understanding of industrial production processes, Austrian designer Rainer Mutsch creates the visually striking ALGAE luminaire series. An organic-looking lighting unit is created from three identically shaped elements that are connected to each other at different heights by a specially developed suspension mechanism. The strength of ALGAE lies in its combinability. The formally interacting luminaires virtually grow together to form an integrated ​"organism". Due to the area of application of suspended luminaires, such as hotel lobbies, staircases and foyers and the resulting soffits, it was particularly important to Rainer Mutsch to achieve a glare-free effect. In cooperation with Molto Luce, intensive work was therefore carried out on a specially adapted high-tech lens system (LFO Lens Technology / Bartenbach) in order to be able to generate an efficient and, above all, glare-free light image. Available in two sizes, ALGAE functions both as a single luminaire and in clusters and can theoretically be extended indefinitely.
Photos: Molto Luce, Rainer Mutsch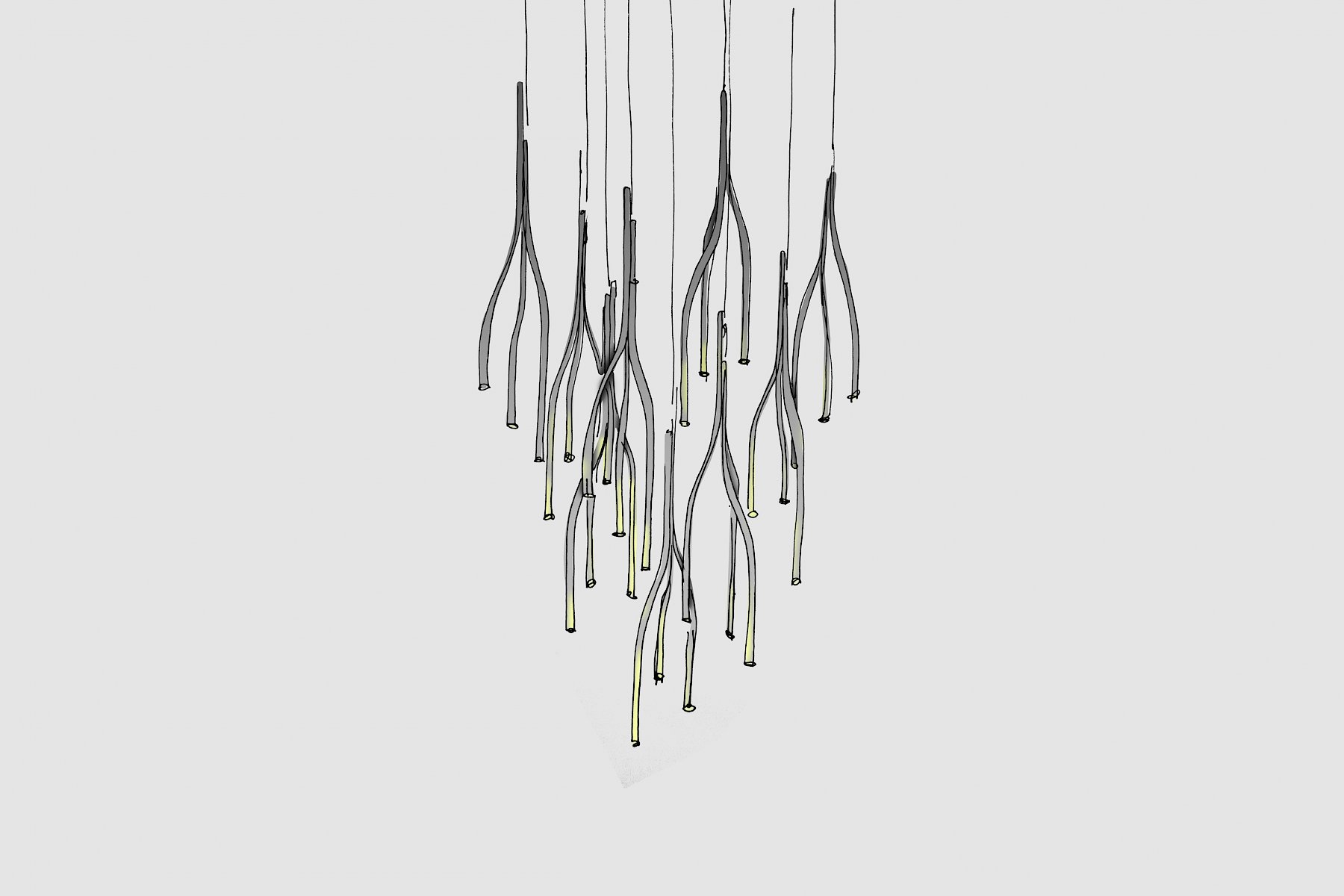 Details
LED track spotlight made of die-cast aluminium Finely printed lacquer in white, black or silver matt Vacuum-vapourised reflector in 5 beam angles Bluetooth LED converter integrated in adapter Controllable via Molto Luce Smart APP.
Dimensions

L Ø

230

and M Ø

160

Year of design

2019

Manufacturer

Molto Luce